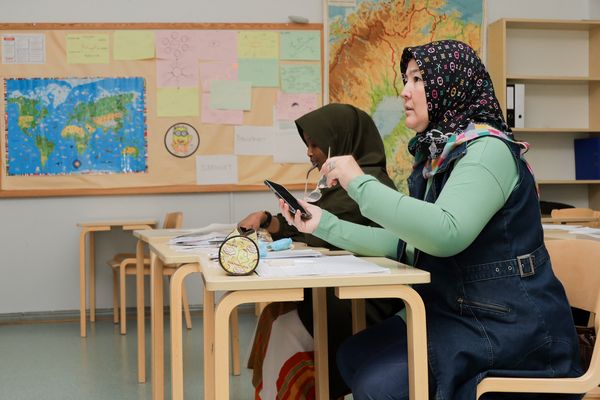 Basic education for immigrants
Basic education 15.8.2022 -
Obtain a basic education at Finnish comprehensive school level. After the basic education one often continues into vocational studies or straight to working life.
The basic education is divided into the introductory stage and the final stage
The introductory phase
The objective of the basic education in the introductory phase is to ensure that you have the basic knowledge, skills and studying skills to be able to perform the actual basic educations (final phase). This study includes the basics of the Finnish language, Finnish everyday language and Finnish grammar.
The introductory phase lasts until the student can move into the final phase studies. The introductory phase studies take 0–2 years.
The final phase
The final phase includes 46 courses of studies in the Finnish as a second language, English, mathematics, Swedish, physics, chemistry, history, social studies, biology, geography, health studies, life stance education, guidance and optional courses.
The final phase studies take 1,5–2 years. Student's Finnish language proficiency is at level A2.1 at minimum.
Who can apply
Immigrants who are 17 years or older and who can read and write in Latin alphabet (ABC)
How to apply
You can apply to our basic education at any time. The applications form must be completed by 22.7.2022. Next basic education is starting in August 2022.
Studying at EKO
• A personal competence development plan is devised for each student.
• Each student is provided with guidance and support during the studies.
• Tuition and food are free of charge.
• There is a possibility to live in a student residence for free.
Further information
Veera Ahlbom veera.ahlbom@eko.fi, p. 044 721 4173